Well, maybe its the last one and maybe not. Almost certainly for this year. The last meeting was on Sunday 16th and was a critique session in collaboration with the Tampa Strobist and Photoshop Collective.
A total of 53 images were submitted, scrutinized, analyzed and finally a winner was voted. Thanks to all who were able to take some time to attend and offer their images for some criticism, hopefully it was found to be constructive.
First Place – Lester Studios
Second Place – Kathy Porupski
Third Place – Curtis Frey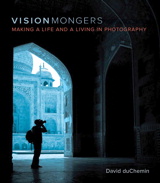 First place winner received a copy of David DuChemin's book, Visionmongers and a Rogue Flash Bender Diffusion Panel.
Second and Third place took home a couple of limited edition T-Shirts from Adobe.
Grand Prize
The grand prize for the year went to Steve and Joyce Greenfield. They win a copy of the Creative Suite from Adobe! No images were required to win this. Simply show up and participate during the year and collect tickets as you go.
Thank you to all members who took time to participate in the group this year. I hope there were many learning moments and you are now more comfortable with your Adobe software choices. Stay tuned for more in 2013.